Planning permission has been granted for a secondary school expansion, which is set to be located on a new site in Locking Parklands.
The decision paves the way for construction of the second Winterstoke Hundred Academy to begin later this year, with the facilities expected to open to pupils by 2023.
This is how the Weston Mercury covered the story.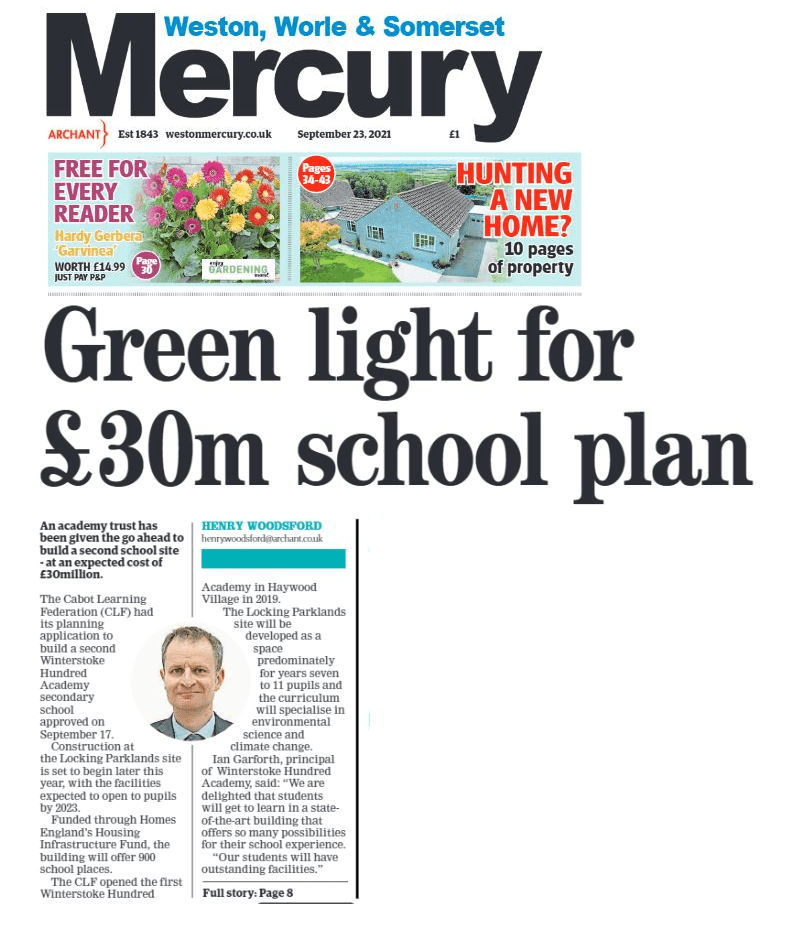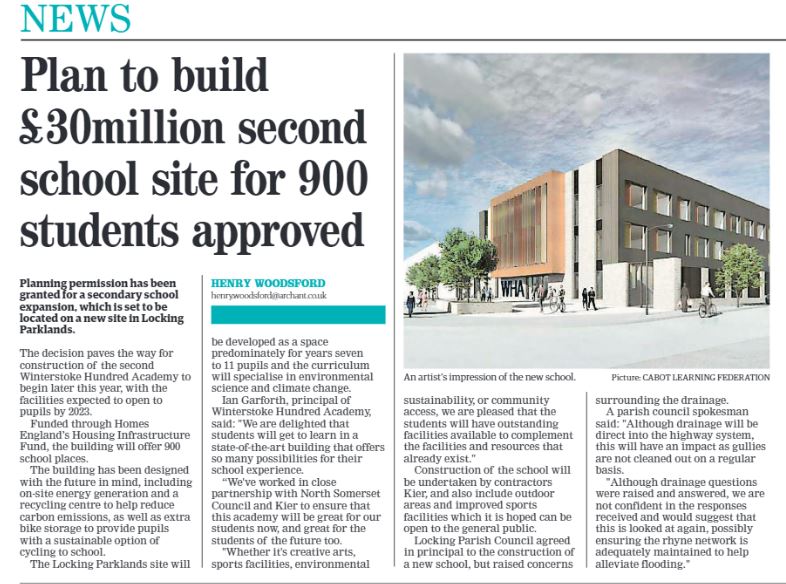 To read the story online click here.