The Careers Leader at Winterstoke Hundred Academy is Paul Gilson.
Contact: [email protected]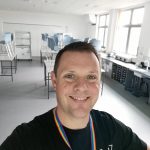 The Careers Programme: Overview
At Winterstoke Hundred Academy we will support our students to find their area of interest and expertise and to nurture and develop a concept we are calling 'Grow Your Talents'.  This is through our bespoke Future Intentions Programme.
Together, with our help and guidance students will develop the skills, character and experience needed to succeed in later life and make a positive difference to our society.  To accomplish this 'career readiness' there are explicit events, activities and programmes that provide the 'lightbulb' moments such as visits to businesses, enterprise activities, employers and Higher Education visits to the Academy, and a wide enrichment programme.
Parents
We are strongly committed to offering a comprehensive and dynamic careers provision for our students throughout their year 7 – 13 journey. Below is our core programme:
Year 7
Year 8
Year 9
Year 10
Year 11
Year 12
Year 13
Future Intentions Stage One
Future Intentions Stage Two
Future Intentions Stage Three

Introduction to careers with job of the week. Meet the Careers Leader Assembly and tutor-based activities.
Signing up to Careers Pilot.  Understanding different careers and labour market information.  Understanding how the curriculum links to different careers.
Career exploration through year 10 GCSE/BTEC option choices; including a visit to a local university.

Transition from the Foundation (KS3) to the Personalised (KS4) phase.

Employability Skills and a Future Intentions Day focused on employer engagement and career pathways.

Work Experience.

Post 16 options; Education or apprenticeships routes explored.
PASSPORT – post 18 options, work experience, Future Intentions Week and preparing for the world of work.
If you would like to be involved in our careers provision at Winterstoke Hundred Academy please contact Mr. Gilson, our strategic lead for careers using [email protected].  This could be anything from supporting with mock interviews, to offering business breakfast opportunities or assemblies on behalf of either yourself or your employer.
Work Experience opportunities for your Child(ren)
Employers
We are strongly committed to offering our students an ever-evolving careers provision encouraging regular input from local and national employers and educational institutes.
If you would like to be involved in our careers provision at Winterstoke Hundred Academy please contact Mr Gilson, our careers leader using [email protected]
We have numerous "ready to run" ways in which you can be involved including, but not limited to the following opportunities:
Monthly business breakfasts
Assemblies (whole school or target audience)
Mock interviews
Involvement with our Careers Fair.
Workshops
Offering Work Experience placements
A Parents guide to Career Pilot
A Parents guide to Apprenticeships
The Parents Guide to helping your child know what's Next
Career Pilot – Access to free online resources and information
Good Career Guidance | Education | Gatsby
National Careers Week
Labour Market Information
Labour Market Information tutorial
Labour Market Information – September 2020
Gap Year
The Gap Year option for Sixth Form Leavers