Winterstoke students pay respects at wartime battlegrounds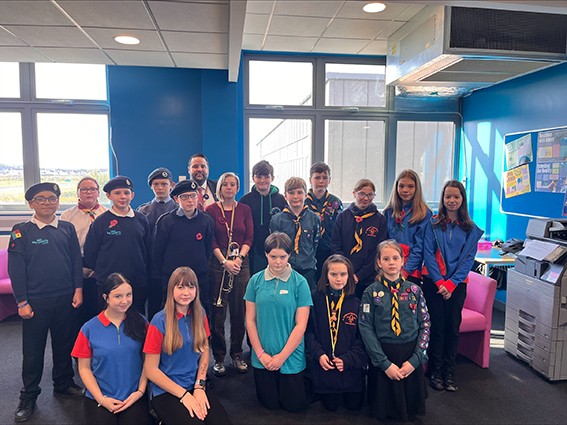 Students from Weston's Winterstoke Hundred Academy paid a poignant visit to the battlegrounds of France of Belgium in the run-up to Remembrance Day.
A group of Year 9 and Year 10 students joined trips to a number of former conflict sites, including Vimy Ridge and the Battle of the Somme.
They also visited a number of memorials and cemeteries such as the cemetery at Essex Farm where the poem 'In Flanders Field' was written by Canadian doctor John McCrae.
Students also visited Tyne Cot Cemetery which is the biggest British military cemetery in the world, with 11,956 burials.
Two Winterstoke pupils were selected to lay a wreath made by students during the service at Menin Gate.
Back at the academy, a minute's silence was held to remember all those who gave their lives in conflicts around the world.
A number of students from the scouting movement and the armed forces cadets attended school in their uniforms, while Mrs Evans played the last post.